Hong Kong Godfathers by Ian Friedman
It's taken a long time, but we finally have an official release of Hong Kong Godfather. The only question left is how is it? In short this is the definitive release of Hong Kong Godfathers, it is uncut and restored with a real translation from Cantonese.
If you enjoy this review (and I hope you do), please consider picking up the film via HKflix.com and using our affiliate link.
http://www.hkflix.com/xq/asp/filmID.552368/aid.85597/qx/details.htm
Movie Review: Hong Kong Godfathers is one of the best Triad/Action films that I have seen. A true classic featuring excellent martial arts and extreme violence. The plot can be called standard by some, but it features excellent acting from such greats as Leung Kar Yan, Sek Kin, Norman Chu, and others help rise the film above all the generic triad/action films that were made in Hong Kong in the 1980s. The individual characters all have different traits and characteristics that make them more full rounded characters. The fight choreography features a tight kickboxing inspired style, the please a heavy emphasis on showing the impact and power of the hits used. The sword fighting shows excellent close quarters chorography with influences coming from older Shaw Brothers swordplay pictures, but at the same time looks realistic and not overly stagey. The violence is bright and vivid like a watercolor painting of extreme violence being painted by direction (Johnny) Wang Lung Wei. It's a must see film that I can always put on and never have any problem making it through the picture no matter what time of the day it is.
Click on the image for a larger version of the screencap. You'll find numerous screecanps of the new transfer in the other categories.
Transfer: There is not blurring or any signatures of a poor PAL to NTSC transfer being used. The colors are strong and there is no major print damage. There may be a second or two of damage during one restored cut (when the kid is flung through the plate glass window), but that is it. The detail is strong and if you've only seen the bootleg version you're going to notice a lot of new things turn up in the picture.
Subtitles: The subtitles by and large match the original theatrical print subtitles used in the bootleg copy that circulated previous to the Funimation release and can be presumed to be correct. Signs, song lyrics, and on screen text are translated. The sponsors at the end of the film are even subtitled.
Here are some samples of the subtitles: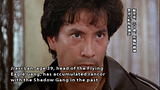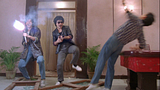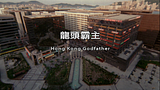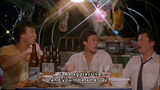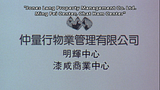 Credits: Now there are no scenes cut from the remastered, but Celestial did not add opening or closing credit text. They instead play as textless, with the exception of story text. Now there is no reason to go out and get the old Panmedia copy for this reason. I have provided screencaps from the opening and closing credits and youtube videos of both the opening and closing credits with the original text and title logo.
Here are some caps and videos of the credits: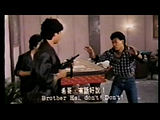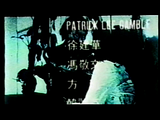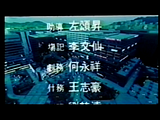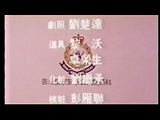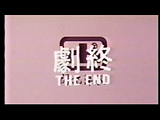 Opening Credits Video
Closing Credits Video
Aspect Ratio: The old bootleg was at 1:85:1 Letterbox, while the new remastered DVD is 1:78:1 Anamorphic . There is some very slight cropping, but nothing that actually effects anything.
Some samples of the aspect ratio:
Aspect Ratio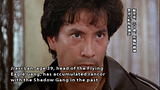 Language: There is only a Cantonese Stereo Dolby Digital audio track on the new Funimation DVD. This is the correct language track for the film since it was made in Hong Kong in 1985. The audio track does not contain any elements of remixed sounded and we can assume the it is simply mono pushed to two speakers (similar to what Criterion often does for its older releases).
Restored Cuts: These time codes are based on the running time displayed by my PS3. VLC Player displayed a different running time. I think VLC Player may have not counted a logo that is a separate file and is treated as one video track on the PS3. Exact times may be off a second. Several cuts restored are only a second long, but often feature explicit violence. The uncut version will of course not feature Richard Harrison's head digitally imposed over nudity.
SPOILERS!!!!
Restored Cut 1 R1- 2:54-3:24 The Sex scene is actually Playboy Lung doing pushups as most people have always thought and his girlfriend playing a handheld video game. The scene features extensive nudity and Lung throwing the girl out so he can get ready to leave.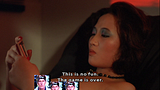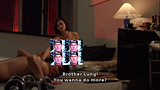 Restored Cut 2 and 3 R1 24:25-24:31 and 25:3-25:51 More Full frontal nudity at the main bad guys mansion, these cuts create the effect of removing a scene with Rotten Chi threatening to leave.
Restored Cut 4 57:01-57:04 Shows the impact of Han's grandson being thrown through the plate glass window and landing on the floor.
>
Restored Cut 5 57:13-57:15 Extra Stabbing Footage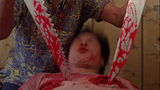 Restored Cut 6 1:22:43-1:22:44 When Beardy Stabs Rotten Chi an impact of the knife piercing though Chi's stomach is restored.
Restored Cut 7 1:26:28-1:26:00 Impact of Beardy stabbing a guard in the head.
Restored Cut 8 1:27:52-1:27:54 After Sergeant Wen starts cutting a guard in the shoulder with a saw blade, the blood spurt and arm flying off and hitting a door and the floor is restored.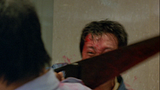 Restored Cut 9 1:29:03-1:29:04 Throat cut restored.
Restored Cut 10 1:29:08-1:29:10 Stomach stabbing restored.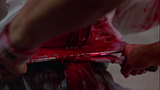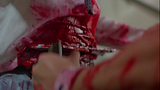 Restored Cut 11 1:29:30-1:29:35 Playboy Lung removing the knife from his shoulder and blood spurt.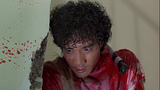 Restored Cut 12 1:29:47-1:29:48 Extra stabbing footage restored.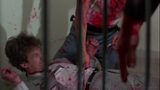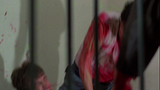 Restored Cut 13 1:29:55 Chang Cheh Blood Spurt Restored
Restored Cut 14 1:30:24-1:30:26 Sergeant Wen is stabbed and his splits blood in his attackers face restored.
Restored Cut 15 1:30:40-1:30:42 Missing footage of corpse on the floor is restored.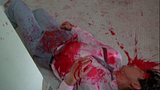 Restored Cut 16 1:31:29-1:31:31 Sergeant Wen's full death restored.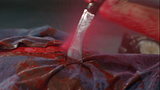 Restored Cut 17 1:33:34-1:33:37 Main bad guys reaction to having a machete thrown in his stomach by Beardy restored.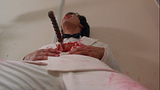 Conclusion: This release is the one to get for fans of Hong Kong Godfathers and any fan of Hong Kong Triad Action or just any type of action!
Please order from HKflix.com and help support HK AND CULT FILM NEWS!
http://www.hkflix.com/xq/asp/filmID.552368/aid.85597/qx/details.htm