Currently watching: Mary Pickford in A POOR LITTLE RICH GIRL (1917).
Mary is at her best here, as the tiny (5'1") actress plays a sweetly rambunctious 11-year-old girl (Mary was actually 25) who craves love and attention while her wealthy parents have no time for her and household staff abuse her.
Highlights include Mary inviting some street urchins in for a mud fight in the greenhouse, and a disastrous playdate with a snooty, spoiled rich girl.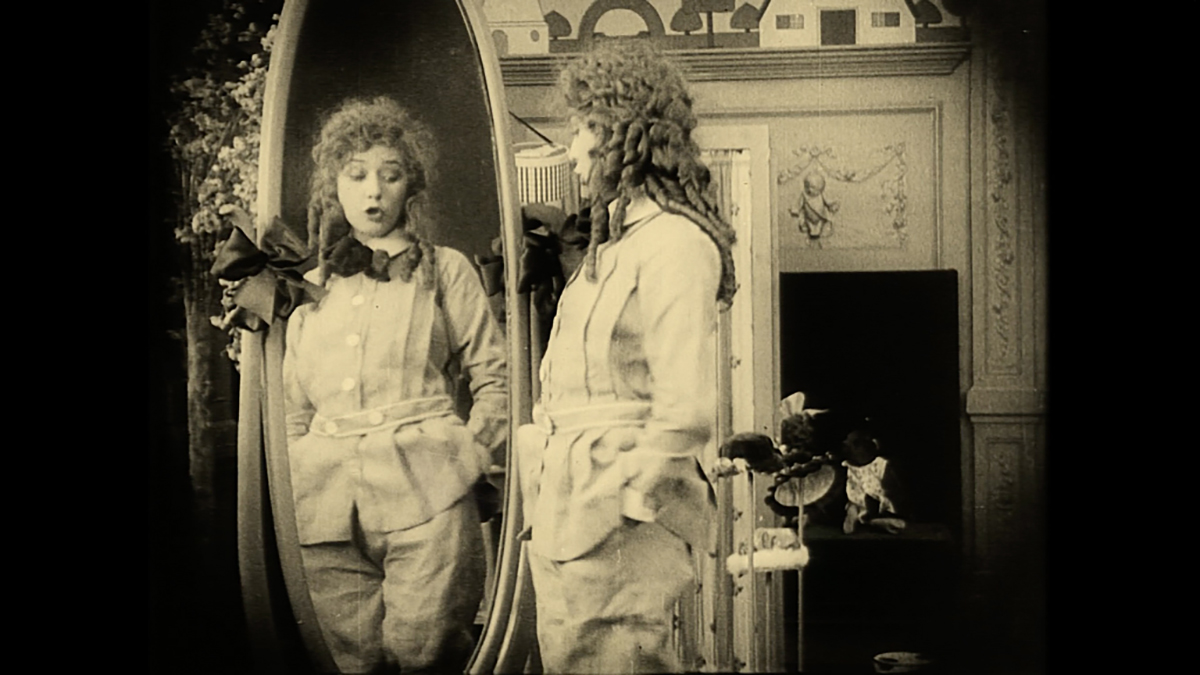 Very well made with a realistic setting that looks like an actual mansion, sharp direction and photography, and nice special effects and color tinting during the climactic dream sequence as Mary's character fights for life after an accidental "sleep medicine" overdose.
She imagines herself on a fairyland quest for happiness that resembles "The Wizard of Oz", with three people from her real life--a plumber, an organ grinder, and a sympathetic servant--as her fantasy companions.
The sequence contains some very surreal touches, some of which even have a David Lynch quality.
The print used for the Alpha Video DVD is of very good quality for a film made in 1917. A POOR LITTLE RICH GIRL is essential viewing for Mary Pickford fans.